TPLC-12-1 Programmable Logic Controller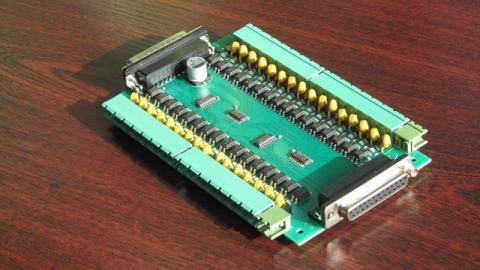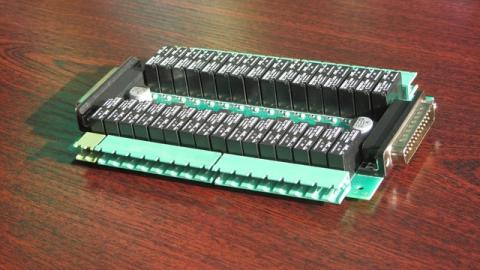 TPLC-12-1 is a universal programmable logic controller designed for large DIN rail installations. Below are some of its features:
Up to 2048 opto-isolated inputs
Up to 2048 relay outputs.
Remote inputs / outputs via RS422 MODBUS
Remote analog inputs via RS422 MODBUS
Simple and intuitive GUI software for logical schematic creation, no programming skills needed
Graphical, animated visualization of the controlled process for the end user
Entirely web-based end user interface, working on any modern browser, allows for interaction from PC as well as from mobile devices such as phones and tablets
Integration with TTCS temperature control system
TPLC-12-1 consists the following modules:
The main module is where most of the work is done. It has connectors for power, opto-isolated RS232 link to the server module, RS422 link for modbus devices and a 25-pin D-Connector, where the I/O boards should be connected. Can also be configured as a slave for remote I/O configuration
Input module with 32 opto-isolated inputs
Output module with 32 relay outputs
RS422 modbus remote analog input module with 8 analog inputs
A web server module allows the system to be remotely accessed through a web browser. It also provides a multi-level user manager and a system log. When a TTCS system is used in the plant as well, a single server module is shared between them, integrating the two systems into one
Demo
A demonstration of the system is available at plcdemo.topalov.com.
This is a PLC and temp control simulation and the PLC comes pre-loaded with the program for one of our recent plants. It is safe to experiment with, as it is not connected to an actual site.
The application includes a cache manifest, which allows it to be cached by the browser and run off-line. In order to do this, one should just visit the link once and the browser will take care of the rest. It also includes additional settings, so on a mobile system, if the user chooses to save it to home screen, it provides a custom icon and cleaner interface (no address bar).
There are four users available for the demo - admin / power / operator / ro - one for each role. Any password works.
Availability:
In Stock
Files:

TPLC-12-1 installation manual.pdf

422connection.pdf

BMMconnection.pdf

485connection.pdf